Description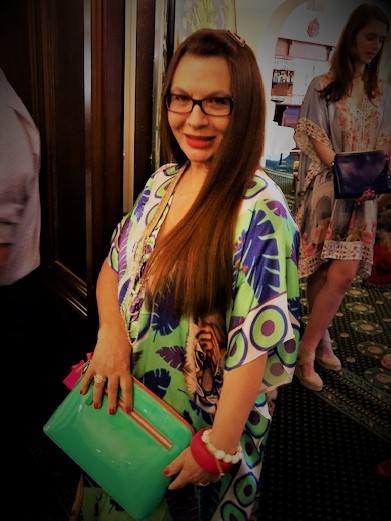 This kaftan was created out of a concern for the many endangered species in the world whose numbers are dwindling due to illegal hunting, loss of habitat and conflict with humans.
The tiger is not found in Africa but represents all those magnificent animals who roam free throughout our planet and need to be protected before it is too late.
The vibrant colours represent the richness of nature in its variety of greens, purple and tans.
Description:
Luxurious silk kaftans crafted from the highest quality pure silk and featuring unique art designs from Australian artist, Sondra Dawn. These kaftans are colourful and eco-friendly with a free-flowing silhouette. Each kaftan is created exclusively for you, featuring a personalised label*.
*This kaftan has been created exclusively for (your name)
Size / Features:
Relaxed fit – one size complements all body types.
Width 96cms
Length from shoulder to hem  SMALL 22 INCHES TO 38 INCHES  [ 56 CMS TO 97 CMS ]
MEDIUM TO LARGE 39 INCHES TO 45 INCHES  [ 99 CMS TO 114 CMS ]. Please contact me to enquire about  longer versions
Please contact me for full details.
Silk Kaftan –          $270.00
FIRST ORDER $279.00
Matching scarves are also available. Made from the highest quality silk with hand-rolled edges, the scarves can also be worn as a sarong or headwear.
Silk Scarf:                    190×110 cms:                                      $150.00
Shipping:
Orders over $500 Free
Under $500 – Australia $15
Under $500 – International $25
Delivery:  6-8 weeks.