Description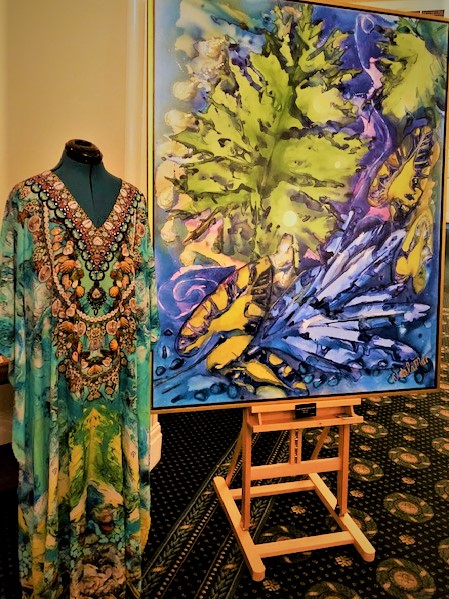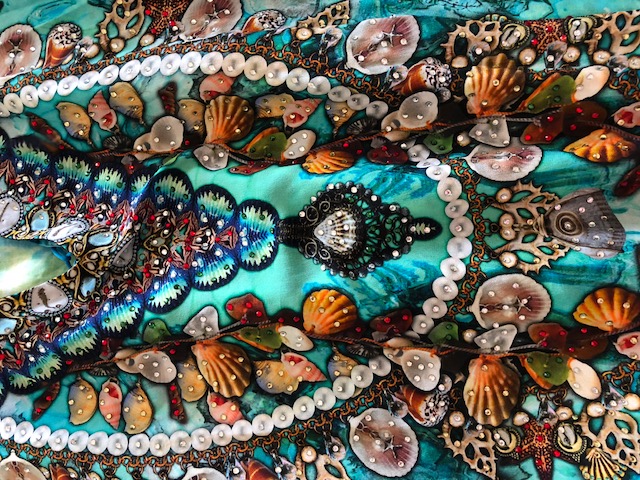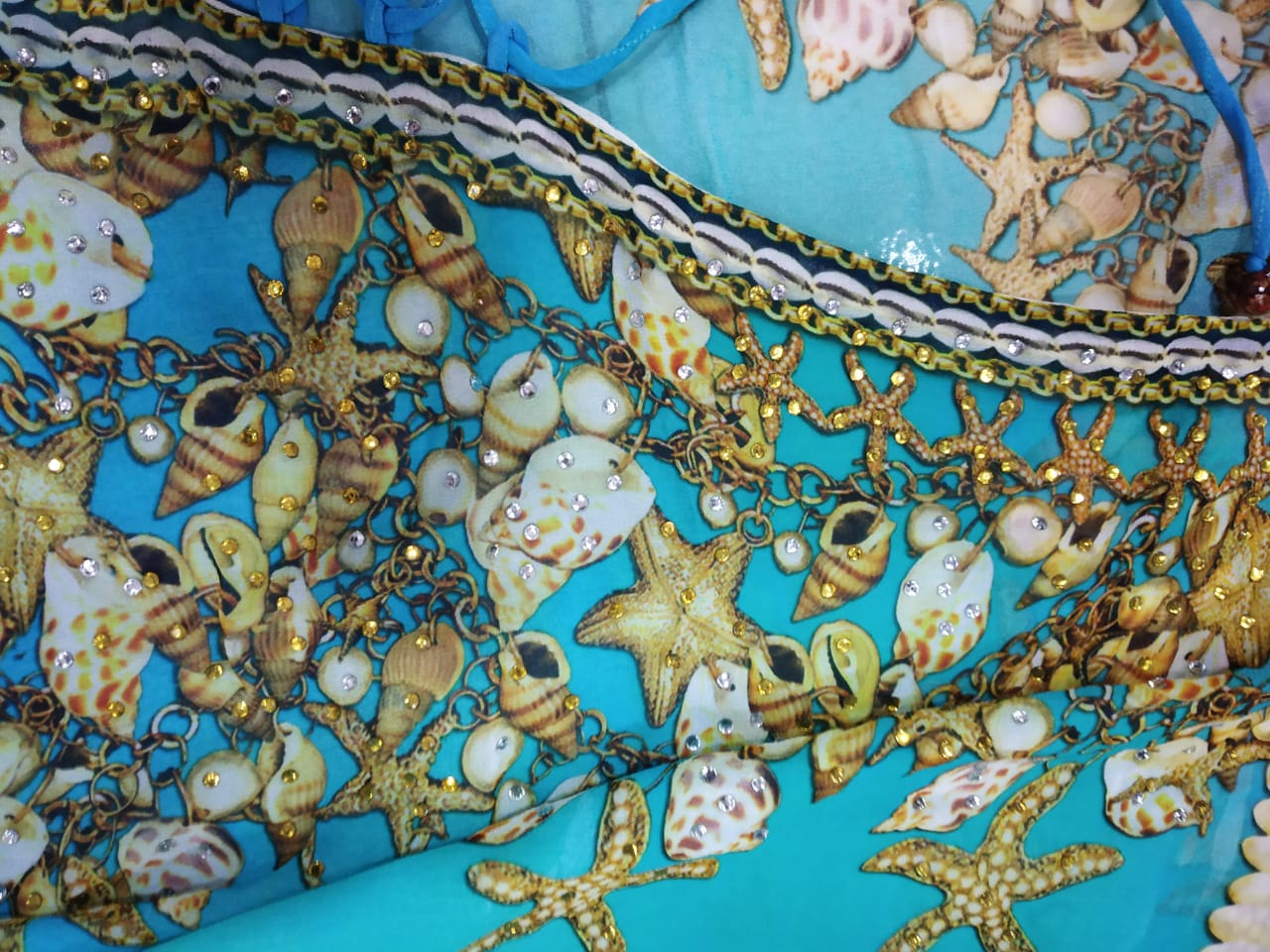 This design was created as a tribute to the world's largest coral reef system of 2,900 reefs and 900 islands located off the coast of Queensland . Who can forget the blue turquoise waters of the reef with a myriad of fish swimming in and out of the corals with their shimmering colours. The background was from a mixed media abstract painting of mine and I added the watercolour small bright yellow and blue /turquoise fish as a contrast.  This is such a beautiful kaftan that can be worn  on a cruise, at a luxury resort and even as a casual fashionable item over your  swimsuit.
Description:
Luxurious silk kaftans crafted from the highest quality pure silk and featuring unique art designs from Australian artist, Sondra Dawn. These kaftans are colourful and eco-friendly with a free-flowing silhouette. Each kaftan is created exclusively for you, featuring a personalised label*.
This kaftan  is also available embellished as seen above with the seashells representing the oceans floor.
*This kaftan has been created exclusively for (your name)
Size / Features:
Relaxed fit – one size complements all body types.
Width 96cms
Length from shoulder to hem  SMALL IS 22 INCHES TO 38 INCHES  OR 56 CMS TO 97 CMS]
MEDIUM TO LONG IS 39 INCHES TO 45 INCHES [ 99 CMS TO 114 CMS ]Please contact me to enquire about  longer versions
Please contact me for full details.
Silk Kaftan –          $270.00
Matching scarves are also available. Made from the highest quality silk with hand-rolled edges, the scarves can also be worn as a sarong or headwear.
Silk Scarf:                    190×110 cms:                                      $150.00
Shipping:
Orders over $500 Free
Under $500 – Australia $15
Under $500 – International $25
Delivery:  6-8 weeks.